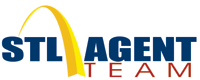 Article from: http://www.stlagent.com
Click for Larger Font | Click for Smaller Font
Old vs. New: Should You Buy a New Construction Home or an Older Home?
By: Darin "Sid" Cameron
2010-01-12 10:33:00
Some people just know whether they prefer a brand new home or an elegant older home. But in case you're undecided, here are some points to consider:
Location
There's an old saying- the three most important aspects of real estate are Location, Location, and Location! Before you start to think about New vs Old, think about where you want to live first. Do you want close access to shopping or dining? Or do you want to live in the country on a golf course? If you work in Downtown St. Louis, can you live with the commute that comes with living in Eureka or Arnold? If you want to live in Lake St. Louis, do you want a home on the lake, or will any home do?
Location truly influences your decision to go new or old more than anything else (except maybe cost) since new construction may not even be an option where you want to live- or you may have to sacrifice location to get new construction. For example, if you want to live near Forest Park in St. Louis, or in the heart of Clayton, you are likely to find that older homes sit on the prime property. Newer homes tend to pop up in less developed areas, such as St. Charles and Jefferson Counties, where land is abundunt and cheap to build on. However, be warned- those areas may have higher taxes as areas of new home growth generally have to build out the infrastructure to support the homes- roads, schools, sewers, etc.
This brings us to another trend in St. Louis called "infill" development. This is where a location is highly sought after because of proximity to employment or nightlife, yet the existing houses are modest, small and not really in demand. Infill developers tear down the older homes for larger new ones. In comparing these new infill homes to new homes in areas like St. Charles or Jefferson County, you generally pay significantly more for an infill for what you get futher out in the suburbs- because the cost of tearing down an existing home is significantly more expensive than building a new home in an empty subdivision. You will see new infill homes built in locations such as University City, Kirkwood, and Webster Groves, for example, and most recently the Dogtown area of St. Louis City.
Space
All other things equal (such as price and location), you're likely to get more space for your money in an older home, since lower building costs of the past usually resulted in larger homes. With that said, however, you should also consider looking at how the space of a home is used or layed out, and how that fits your lifestyle. Even if they are smaller, today's new construction homes often have more modern layouts including features such as master bathroom suites, walk-in closets, and finished basements with nine foot ceilings. If you require a three car attached garage, for example, you will be hard pressed to find it in a home built before 1990 as two car garages have been the standard fare up until the past few years.
Layout
As mentioned in above when talking about space, newer homes are designed for 21st-century family life. Technology allows today's homes to be built with more bathrooms, kitchens that double as entertainment areas, built-in stereo speakers and internet access, and central airconditioning piped into every room. Although older homes can be rearranged to fit modern life, this can often be at considerable remodeling costs.
Landscape
Shade trees, luscious lawns and park like settings are generally rewards of an older home. Newer homes are more likely to be plopped in the middle of a subdivision, subject to several years of construction and spotty vegetation. Landscaping is a very expensive endeavor for building contractors, who may skimp in this area. If mature trees are a requirement, old construction may be for you.
Charm
Generally if old hardwood floors, arched entryways, brick or stone construction, and wrap around porches mean a lot to you, you'll probably be drawn to the individuality expressed in an older home. Be warned, however, the ambiance of an older home is frequently accompanied by increased maintenance.
Energy-Saving
Advancements in building materials, insulation, and technology (such as heating and cooling) have changed architects. Homes can now be designed with vaulted ceilings and floor to ceiling triple-pane windows that let the light shine in every room, without the enormous energy costs.
Appliances and Furnishings
Obviously with a New Home, eveything in the home is new. Up-to-date appliances, lighting, cabinetry, even a fresh paint job are all standard fare. If the home has yet to be built, or is still under construction you even get the opportunity to select these features. In older homes the cost of keeping appliances alive may add to already inflated remodeling costs.
Maintenance
New homes generally come with at least a one-year warranty for the repair of any major problems that develop as the house settles into its foundation. In older homes, maintenance costs are generally up to you, the owner.
Remodeling Costs
Older homes frequently come with the burden of excessive remodeling costs. Be sure and factor these costs into your purchase price or else you will find yourself cash strapped as your home "bleeds you dry". The other thing to remember is, the more money you spend on your home, the more money you will need to get back upon sale to recoup thoses expenses.
Taxes
The cost of a new home in a new neighborhood can be deceiving. As mentioned above, taxes may rise if the government begins to build schools and sewers, and streets. More established neighborhoods generally tend to be more stable when it comes to taxes.
Community Features
Subdivision swimming pools, bike paths, even golf courses can all be part of newer home developments. These features may be hard to find around older homes.
Quality
Older homes are often viewed as having better quality and timeless beauty. With new homes you might not know of substandard building materials or shoddy workmanship until several years later
Cost
Unless you're independently rich, cost is usually the principle factor in your decision to buy a home. Home buyers shouldn't be lulled into buying an older home thinking they'll save some money. Newer homes may be more expensive per square foot, but in the long run, costs can be more predictable because appliances haven't worn out, and problems haven't surfaced yet.
© Copyright by www.stlagent.com