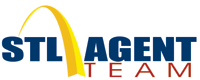 Article from: http://www.stlagent.com
Click for Larger Font | Click for Smaller Font
Home Loans - Use a Mortgage Lender Or Broker?
By: Ki Gray
2009-12-31 18:39:00
Some people just have a preference based on experience and others need to research as to whether they want to use a broker or lender. There are some distinct differences between the two, and it is always good to be informed before you buy. Before subprime lending bit the dust, it used to be a greater advantage to use a mortgage broker. Today, that may not be such an advantage.
When you use a lender to finance your home loan, you are being loaned money for your mortgage out of the lender's own reserves, out of the lender's own pocket. The lender lends you its own money to pay for your mortgage. When you prequalify with a lender, you receive an accurate assessment of what that lender will do for you should your financial state remain the same at the closing of your home.
The dollar amount the lender commits to give you is a solid commitment. When they provide you with a prequalification letter, they base it on what they know about your current financial condition. If your current financial situation doesn't change by the time you close, the lender's commitment will not change. Keep in mind that a lender could be a bank, credit union, private organization, trust company or some other entity that has reserves to loan money for real estate purposes.
Mortgage brokers, on the other hand, work with many lenders to find you the best deal for your loan. They do not have any money of their own to lend. Their job is to do comparison shopping for you. Sometimes they have visibility and availability to the best rates and programs. Other times, due to government restrictions, they may not be able to provide with you with as good a deal as a lender. When you are prequalified by a mortgage broker, you may or may not be qualified for that amount when the loan papers are finally presented to you.
In addition, the mortgage rates you are quoted may or may not change when you go to sign for the loan. What mortgage brokers typically do is make an assessment of your financials and make a best guess from experience and knowledge as to how much they think they can get a loan for you and how much your mortgage rate should be. All this is based on multiple factors, including your FICO credit score. You need to realize, though, that the loan amount and interest rate are fluid. It's not typical for interest rates quoted by a mortgage broker to decrease when you sign the final loan documents. If anything, they usually go up.
Some things to consider are that a mortgage brokerage charges fees for its services; typically, a bank does not. Before you commit to a home loan from any provider, ask for all fees and get them in writing. Do your brief, 10-day comparison shopping in order to find the best deal available. If you're not in a hurry, and a broker gives you an amazing quote on fees and interest rates, wait around to see if stays that way. If not, go with the lender who gave you the next-best deal.
About the Author:
Ki is a realtor and works with clients interested in Austin real estate. He developed a website to provide potential buyers with a searchable database of properties in the Austin MLS. The site includes comprehensive information on Austin real estate along with charts showing historical mortgage rates. He lives, and works, in Austin, Texas.
Article Source:
http://EzineArticles.com/?expert=Ki_Gray
http://EzineArticles.com/?Home-Loans---Use-a-Mortgage-Lender-Or-Broker?&id=3505095
© Copyright by www.stlagent.com