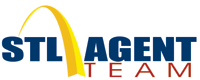 Article from: http://www.stlagent.com
Click for Larger Font | Click for Smaller Font
How to Build a Profitable Property Portfolio
Written by: Rhiannon Williamson
2007-05-12 00:00:00
As more and more of us look for better ways to secure our financial future than investing into stocks and shares or relying on our government to provide for us in our old age, so interest in purchasing property as an investment asset is increasing.
After all rarely do careful investments made into real estate lose a purchaser money, whereas all too often investments made into pensions companies or on the stock market fail to come to fruition - is it any wonder therefore that more people want to know how to build a profitable property portfolio?
Here are ten top tips that expert property investors abide by when looking for property that they can do up and resell or rent out for profit. If you want to learn the tricks of the trade then read on...
1) Speak to letting agents and do your own research, find out how much rent you think you can comfortably get from a given property type in a given location. With that figure confirmed and in mind never pay over 100 times more than the monthly rental figure for a property. I.e., if you're sure a property will return you GBP 700 a month do not pay more than GBP 70,000 for that property and you will then achieve a good rental yield.
2) Understand and harness the power of OPM - other people's money! Never over commit your own personal wealth to a pure investment property, instead use loans, mortgages and credit facilities and put down the smallest deposit possible. Preserve your own wealth at all costs.
3) Don't invest in future potential, invest in real potential. If an area is considered to be up and coming because in the future it will benefit from better infrastructure never bank on the investment being made...just know that if an area has already arrived and a particular property is already profitable, the future prospects for that property are already assured and make a far better bet than speculating to hopefully, maybe, potentially one day accumulate!
4) Don't make it personal - an investment is a pure profit making enterprise therefore don't get emotionally attached to any particular property, remain as objective as possible.
5) When letting property let it unfurnished because you will have enough to cope with getting the rent out of tenants and keeping on top of property upkeep without having to locate someone to fix a leaking washing machine or replace a broken crockery set.
6) Seriously reconsider plans to renovate and refurbish to sell on for profit. Unless you're a builder and an interior designer and you have friends in the trade to help you and get you materials at cost you will end up paying more than you intend to pay and eating away at your profits. Yes money can be made from renovation property but it is far easier to make money from rental property!
7) Learn all you can from the wealth of brilliant books that have been published by property investors and real estate millionaires. You can bet your bottom dollar that all those who give seminars on making money from real estate are actually making their money from you attending their seminar - whereas if a successful property portfolio owner has committed their knowledge to print you cannot afford to overlook their wisdom.
8) Do hands on research - get out on the streets, visit letting agents and estate agents, look at property prices, rental rates, the popularity of a given area and only when you are certain about a location and a property type should you make a commitment to buy real estate.
9) If you do your homework and keep revising your facts and figures you should be confident in your own decisions and not be swayed by others who might say your plans will never work. You have to have dreams and ambitions and visualize all your hopes and hard work coming to fruition. Keep your feet on the ground and don't be swayed by the negativity and limitation of others.
10) Be financially pessimistic. Always underestimate your returns and overestimate your outgoings that way at best you'll be spot on with your earnings and at best you'll be rewarded for practical and careful budgeting.
About the Author
Rhiannon Williamson writes about real estate investment worldwide. To read more about overseas investment propertyclick here.
© Copyright by www.stlagent.com