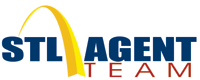 Article from: http://www.stlagent.com
Click for Larger Font | Click for Smaller Font
How to Avoid Insurance Claims this Christmas
Source: PR Web
Tue, Nov 7th, 2006 1:57 am
With Christmas just 8 weeks away, we are fast approaching the time when home insurance claims traditionally show a sharp increase. However, a few simple measures can make all the difference to help homeowners stay claim free.
Research suggests that there are two main risks around Christmas time – burglary and accidental damage.
During the festive period, accidental damage to fixtures and fittings in the home increases significantly. This can probably be attributed to the number of parties and family gatherings, with resulting damage to items such as sofas, carpets and glass. Fire and smoke damage is also commonplace at Christmas with causes including faulty fairy lights, candles and cigarettes.
Similarly, the week before Christmas, when most homes are stocked full of valuable presents, is the busiest 'shopping time' for burglars. This accounts for 35% of the monthly burglary total.
It's important to check that you're adequately insured for your home contents at any time, but especially at Christmas. At least one homeowner's insurance company, Home Cover (www.home-cover.com) allows their policyholders to enjoy a 10% increase in their coverage for contents at Christmas.
Graham Linney, Product Manager at Home Cover explains: "We want our customers to enjoy a claim free Christmas but we automatically increase their protection during December by 10% just in case."
Linney has produced a guide for Home Cover policyholders to staying claim free this Christmas and advises all homeowners to run through this checklist:
•    Check your Christmas lights before putting them on the tree. Replace bulbs that don't work and make sure the wiring is in good condition.
•    If you're going away this Christmas, try to make your house look lived in. Ask a neighbor or a friend to visit and remove the post and, if possible, put the lights on a timer.
•    Don't leave presents under the tree if it's visible by passers by.
•    Make sure all out buildings and garages are secure – especially if you are intending to store presents there in the run up to Christmas or immediately after.
•    Make sure your fridge and freezer are in good working order prior to stocking up at Christmas and that your freezer contents are covered by your home insurance policy.
•    Avoid leaving Christmas gifts in a car and never leave them where they can be easily seen. Lock them in a boot if you have to leave them in a car. Be aware that car insurance is not as extensive as home contents insurance.
•    Dispose of packaging for high value items discreetly after Christmas. Don't advertise overtly the new additions to your household.
•    And finally, avoid putting presents in black trash bags. They can all too easily find their way out with the rubbish before Christmas.
© Copyright by www.stlagent.com