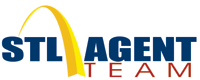 Article from: http://www.stlagent.com
Click for Larger Font | Click for Smaller Font
Missouri Job Creation Soars While Unemployment Rate Plunges
By: Darin "Sid" Cameron, CRS (Source: Dept. of Economic Development)
Fri, Jan 13th, 2006 9:13 pm
The year is starting on some good news from the Missouri Department of Economic Development.  Here are some excerpts from a recent press release.
More than 7,600 new jobs were created in December while the state's unemployment rate last month fell by a half point as part of Missouri's continued economic expansion.
Governor Matt Blunt said, "Missouri workers and entrepreneurs continue to build this economy despite critics who want to dismiss their efforts. The fact is more Missourians are working today than were working a year ago and that is good news for Missouri families and our state economy."
Missouri's seasonally adjusted unemployment for December was 5.1%- down from 5.% in November and nearly a full point below the 6% unemployment rate in January 2005. Meanwhile, the additional 7,600 new jobs created in December bring to 38,300 the total number of new jobs created in 2005.
Unemployment has trended down during 2005.  Jobless rates have now dropped back to their lowest levels since 2002.
The 7,600 increase in non-farm payroll jobs was spread through most industry groups.
© Copyright by www.stlagent.com