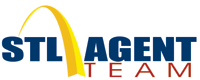 Article from: http://www.stlagent.com
Click for Larger Font | Click for Smaller Font
Architecture Coach Names that House
By: Darin "Sid" Cameron, CRS
Tue, Aug 1st, 2006 10:26 pm
Going through old email and this caught my eye.
When an agent takes a listing, one of the vexing questions is often, "how do I describe this home!?!"
Yes, I love houses.  Love working on them.  Tearing them apart and putting them back together.  But the problem as an agent (without any formal architectural training I might add) is that older homes that have had too many "me's" own them tend to mix styles and become very hard to identify.
That's why I found it interesting that someone has billed the the "Architecture Coach" to help agents identify homes.
Here is one of his columns from a few months ago.
http://www.realtor.org/archives/archcoach200605
(Editor's Note: Link Updated)
© Copyright by www.stlagent.com