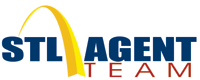 Article from: http://www.stlagent.com
Click for Larger Font | Click for Smaller Font
Our Latest Homes Magazine Ad
By: Darin "Sid" Cameron, CRS
Mon, Apr 24th, 2006 4:15 pm
Attached (in a PDF format) is our latest ad for Homes Magazine that comes out this Friday.  Homes Magazine is the free real estate publication you can pick up at the grocery stores- like Dierberg's and Schnucks.
The ad features a new listing on Indiana Avenue in Benton Park that comes on the market Friday.
First time listings include: the home on Indiana, two townhouses on Victor (Tower Grove East), Arbor Ridge in Ballwin (comes on the market next week), 2634 Shenandoah (which is finished), and a two family rental unit on Wise Ave in Richmond Heights.  I grouped our two investment properties together at the bottom of the ad under the "invest in st louis" website.
© Copyright by www.stlagent.com