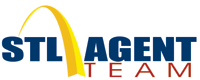 Article from: http://www.stlagent.com
Click for Larger Font | Click for Smaller Font
Keeping Your Home Protected when It's for Sale
By: Darin "Sid" Cameron, CRS
Sun, Oct 3rd, 2010 8:58 am
Doing some more migrating of old blog content to the new website and ran into this (very long winded) series of posts I did about the safety of your home when you open it up to buyers.
There's a lot of good stuff I think is worth revisiting.
Part 1: Explains how I got the idea to write the posts; it can be skipped.
Part 2: Explaination of staging and how decluttering also means "hide or remove your stuff" so it can't be stolen.
Part 3: A look at ways to secure your valuables and secure your home for added protection.
Part 4: Things to think about when moving: Are your belongings covered by homeowners insurance in a moving truck or vacant home?  Are you protecting yourself from identity theft during the selling process? etc.
© Copyright by www.stlagent.com